Quarter-inch magnetic tape is the optimum medium for those who love music, have style, and possess poetry in their soul.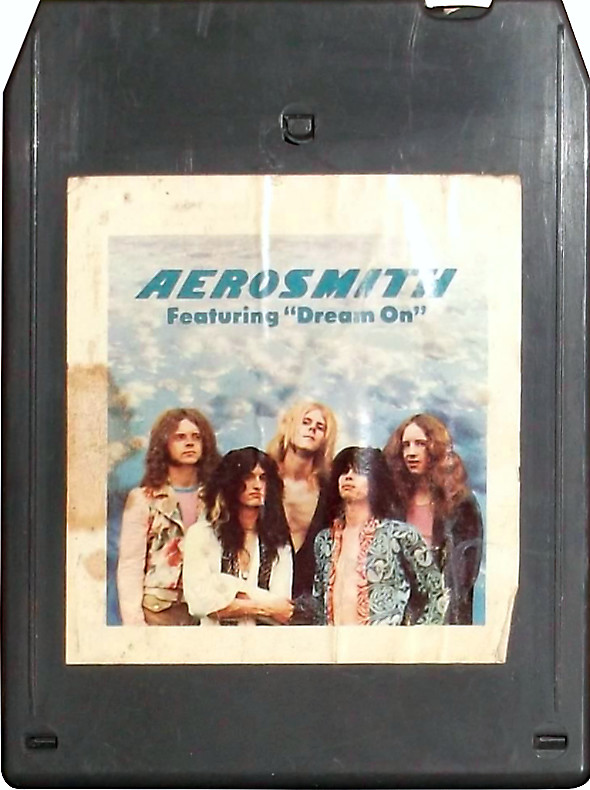 And what makes 1/4″ so special? It is the size tape that was used in 8-track tapes in the 1960s, 70s and 80s, as well as the shorter-lived 4-track cartridges of the 60s and of course the higher-end audiophile reel-to-reel tapes that rose to prominence as a way of enjoying recordings at home in the 70s.
Eight-track tapes, especially, deserve their place in history as a good idea that was crushed by prissy consumer demands. From their earliest form in the mid 60s, to their achieving dominance, to their subsequent ignoble demise (mostly complete by 1982), to their complete disappearance around 1989, 8-track tapes were at turns efficient, frustrating, easy to use, hard to find, fun to look at, and curiously inspiring of devotion.
Devotion, these days, from hard-core music fans and sympathetic completist collectors, that is; cassette tapes won the battle over 8-track tapes in the marketplace, and CDs beat everyone by the late 80s.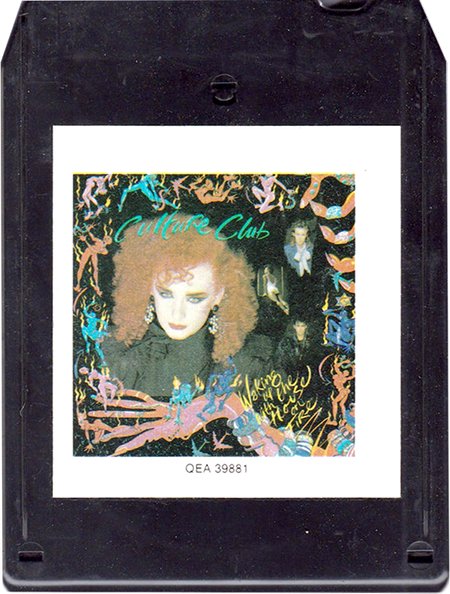 But 8-track tapes were produced for several major 1980s albums; yes it's possible to find Culture Club's Waking Up With The House On Fire (1985), George Harrison's Cloud Nine (1987), Genesis' Invisible Touch (1986), AC/DC's Who Made Who (1986), Prince's Sign O' The Times (1987), and many other albums from the 1980s on actual, official 8-track tapes. This is thanks to companies like Columbia House that catered, for who knows what reason, to the diminishing-cum-left-for-dead 8-track community. (Country and gospel seem to make up the bulk, but by no means all, of these.)
Aside from that, though, most people who buy 8-tracks now are, to some degree, fans of 1970s rock. When you see a box of 8-tracks at a thrift store or a relative's attic, odds are that you will see Eagles, BTO, Kansas, Nazareth, and artists of that ilk. Zappa, Beatles, Pink Floyd and David Bowie if you're lucky. Elvis Costello, the Damned, Blue Cheer and Strawberry Alarm Clock if you're particularly blessed that day.
Whatever you find, an album always seems to sound better on 8-track tape, and by virtue of the state of the hobby today, you do find new music to listen to. You kinda have to, as the selection available to you is based on luck rather than desire.
8-track repair
Fixing 8-track tapes is nearly always a requirement — if not for one tape, then for the next one you get. Fixing them is part of the fun, and easy anyway (see our fully illustrated 8-track tape repair tutorial).
When buying 8-track tapes online, you can look for specific artists or just scroll through the many listings. You can find some excellent titles, sometimes still sealed, as well as players to play them on for your home or car. The 8-track world is a big one — have fun exploring!
8-track tapes available now on eBay

MegaMinistore finds all the best 8-track tapes listings on eBay, from a number of categories and sellers. You will find a better selection of items here than on eBay itself thanks to our intelligent technology which discovers items in unrelated categories and weeds out irrelevant listings. We aim to not only show you many more great items than you would otherwise find, but also to give MegaMinistore users a valuable advantage over rival bidders and buyers.

Shop on MegaMinistore, then buy on eBay! Bookmark this page to see frequently-added new listings. The top 8-track tapes offers from eBay located by MegaMinistore are listed below; these listings were updated just now. Click an item to buy, bid or see full details on eBay.