← BACK TO: CAMBODIAN ZIRCON
Cambodian translucent green zircon gemstones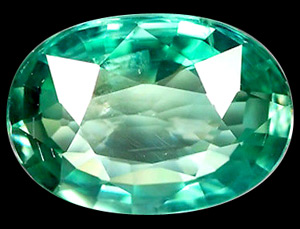 One of the more striking colors of Cambodian zircon gemstones that is available to buyers these days is the green zircon that make up a small and even undiscovered portion of the Cambodian zircon marketplace. While blue zircon tends to get the lion's share of international attention (and understandably so), green Cambodian zircon — with a mesmerizing, sometimes pine-y color and an absorbing translucence that draws the eye — is quietly gaining a foothold among open-minded buyers and others in the know who are searching for the perfect item for their collection.
If green is the color of your fancy, then Cambodia probably has found just the zircon for you. With a quality often compared to diamonds, naturally-occurring Cambodian zircon (from either Ratanakiri or Pailin Province, usually) is often a naturally robust, earthy green directly out of the ground, though treatment may enhance or change the green. There are many shades of what may be called green available; the stones can often tend toward yellow, blue, or even a rich brown-green. Most often, a kind of tea-green or turquoise shade is available.
Some green zircon gemstones from Cambodia may be sold loose, either cut or uncut, or may be included in a silver or gold ring, necklace, or other finished piece of jewelry.
Cambodian green zircon for sale