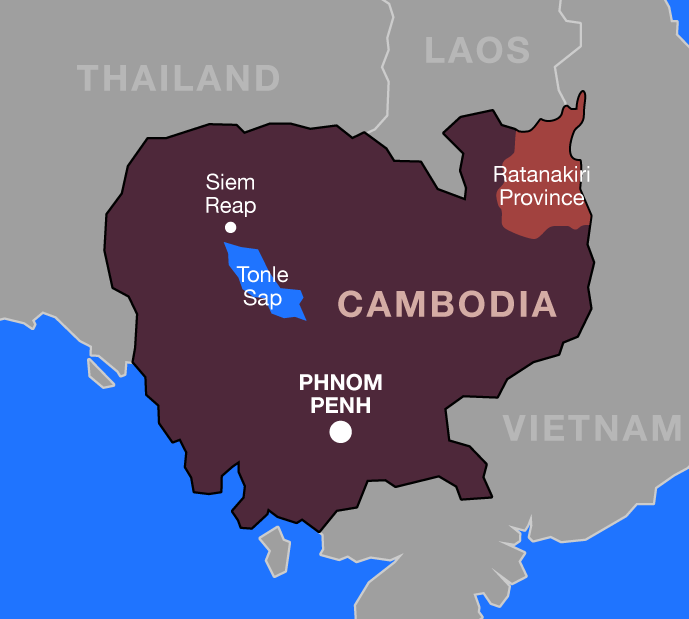 Stunning Cambodian zircon and zircon jewelry are the most beautiful examples of this rare gemstone found on Earth. The province of Ratanakiri (រតនគិរី) of northeast Cambodia is especially famous for its breathtaking blue zircon — this adulation is well-deserved, but there are many other colors of Cambodia zircon available in jewelry and as loose gemstones both cut and uncut.
Zircon, which may be rendered as ពេជ្រថៃ in the Khmer script used throughout Cambodia, is generally a darker color when found or mined in its natural state. Brown or red, pink, black and other colors of zircon can be found naturally, and such colors of zircon unearthed during mining are often made into beautiful jewelry and exported to the international buyers' market. However, it is the application of heat in various amounts to various natural colors of Cambodian zircon which yields some of the most popular colors, including the mesmerizing blue zircon that is by far the most popular type.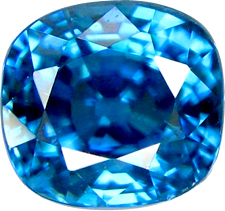 Colorless (or white) Cambodian zircon can be made through certain heating techniques, and is of such a quality that it is used as a substitute for diamonds. Other zircons for sale may include various shades of green and orange — in fact, each color classification has its own wide range of shades, and the border between golden yellow and reddish, for example, can be in the eye of the beholder and really depends entirely on the taste of the person wearing or buying a particular zircon.
Although zircon is found in many parts of the world, we believe that Cambodian zircon, from Ratanakiri or elsewhere in Cambodia, is the most beautiful. The great thing about it is that it comes in so many different shades, and in so many sizes and cuts, that looking through the current sales listings is an adventure in itself — you can wait for the item that speaks most personally to you. Each piece is unique!
"Zircon" in other languages
Note that the English word zircon may be rendered in other languages by sellers from non-English speaking areas:
German: zirkon (the English word is derived from this)
Spanish: zircón
French: zircon
Dutch: zirkoon
Italian: zircone
Cambodian zircon available now on eBay

MegaMinistore finds all the best Cambodian zircon listings on eBay, from a number of categories and sellers. You will find a better selection of items here than on eBay itself thanks to our intelligent technology which discovers items in unrelated categories and weeds out irrelevant listings. We aim to not only show you many more great items than you would otherwise find, but also to give MegaMinistore users a valuable advantage over rival bidders and buyers.

Shop on MegaMinistore, then buy on eBay! Bookmark this page to see frequently-added new listings. The top Cambodian zircon offers from eBay located by MegaMinistore are listed below; these listings were updated 2 hours ago. Click an item to buy, bid or see full details on eBay.